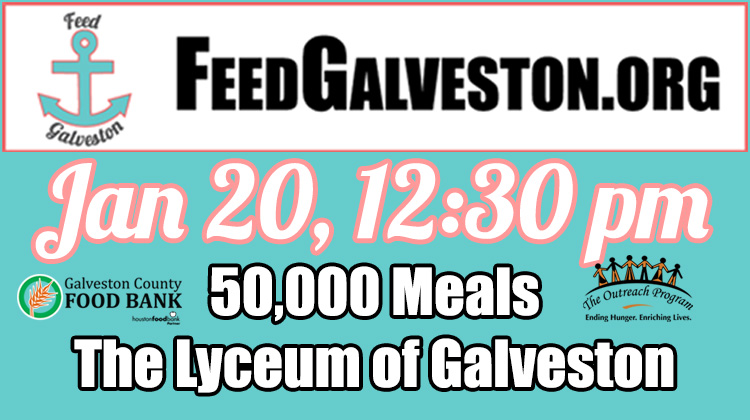 Upcoming FeedGalveston Packaging Event
Saturday January 20
Registration 12:00
Packaging 12:30
2415 Winnie, Galveston
The Lyceum at First Lutheran Church
Our FeedGalveston packaging event that was postponed by Hurricane Harvey as been rescheduled for January 20th.
We will be packaging over 50,000 servings of food for our neighbors in need!
Also in the planning stage is a holiday packaging event with the students at Ball High. More details to follow in the coming months, but please mark your calendar for January 20th.